Riding school: The fascination of equestrian sports
Our riding stable and school placed in the quit suburban area of Dusseldorf offers hobby equestrians as well as ambitious show-jumpers a perfect possibility to do equestrian sports individually.
Enjoy our relaxed and family-like atmosphere at Gut Moschenhof.
Since 1984 family Joh runs the riding school at Gut Moschenhof for children, youngsters and grown-up's to get into equestrian sports. Our well trained horses and ponies are there for you and our riding lessons are held in German, English and French.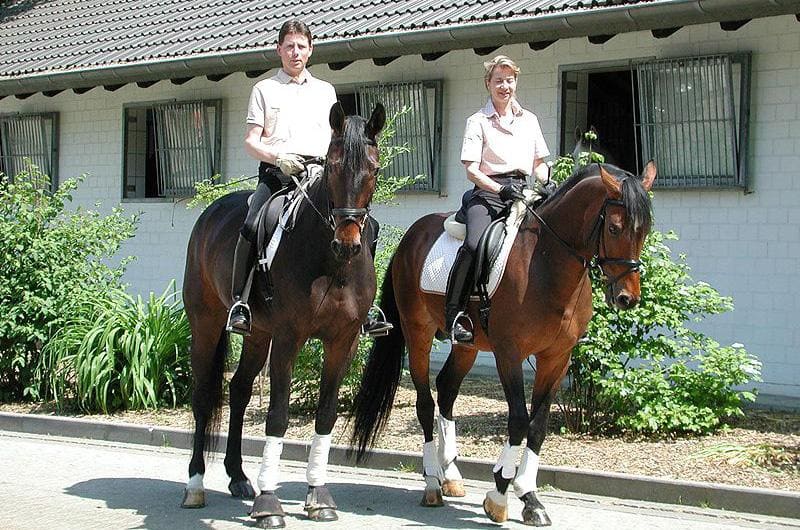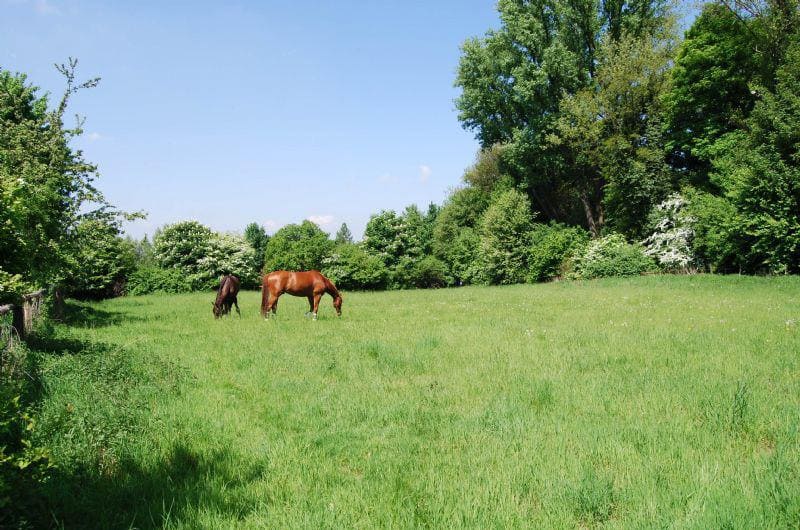 We offer individual and group riding lessons as well as:
Horse and riders' training up to class M
Guided rides
Intensive riding lessons
German Riding Badge seminars
School vacation courses
Group lessons for children and teenagers
Theory courses "All about the horse"